By David Sarno, Los Angeles Times / Published: 00:00 June 9, 2010 by [Gulf News]
CEO shows iPhone 4's new video functions
San Francisco: Seeking to keep its edge in the smartphone market in the face of new competition, Apple on Monday unveiled its latest iPhone, equipped with mini cameras on front and back to allow for video calls.
Apple Chief Executive Steve Jobs, ever the showman, demonstrated the new video calling program, called FaceTime, by using the new iPhone to place a video call to an unseen colleague.
"I grew up with The Jetsons and Star Trek, just dreaming about video calls," Jobs said to the crowd at the Moscone Center for Apple's annual Worldwide Developers Conference.
"And it's real now."
The iPhone 4, as it's called, is a slimmer, faster version of the blockbuster phone, encased in steel and extra-durable glass and boasting a screen with a resolution quadruple that of the previous model.
Video: Quick overview of what the iPhone 4 is all about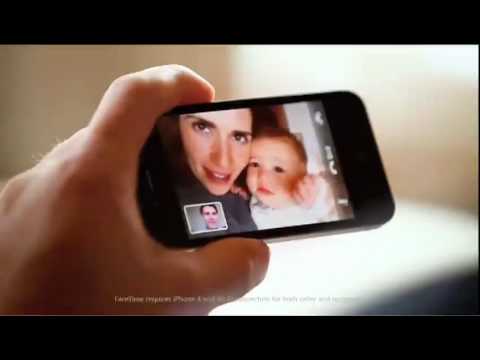 "This is the biggest leap we've taken since the original iPhone," Jobs said.
The new iPhone 4 would also have a built-in gyroscope to give the device the ability to determine, with much more accuracy, which way its screen was facing.
"These phones are getting more and more intelligent about the world around them," Jobs said.
The new phone came after months of speculation about features it would contain.
But Jobs focused on the new phone's video, with a built-in camera capable of high-definition video, higher resolution screen and video calling.
The future is calling
The phone, which will be available in US stores by June 24, will cost $199 for the 16-gigabyte version and $299 for the 32-gigabyte version if it is purchased with a two-year plan from exclusive carrier AT&T.
The phone prices are substantially lower than the $599 price tag on the first model, which was released in summer 2007. No launch date for the Middle East markets has been set.
---