Saviors of Music (SOM) – Official Website Link for more latest updates!
The Project:
This time round we the creative department of PLAY TV is thinking of introducing a revolutionary concept in the history of broadcast industry of Pakistan.
For the first time we will be launching a short animated movie and will base the entire channel packaging on it. This august will mark the third anniversary of PLAY TV and we are planning to launch it during this time. We have been working for last 8 months on this concept and have finally reached the completion. More will be coming soon on this.
SOM – The Team:
Here is the list of the team involved in the making of SOM
3D Modelling: Kashif Khan – Jacob Edwin – Mir Faizan
Character Design: Jacob Edwin – Aamir Shah
Animation: Jacob Edwin – Kashif Khan -Mir Faizan – Tariq Mughal
Technical Supervisor: Tariq Mughal
Compositing: Aamir Shah – Junaid ur Rehman
Texturing: Kashif Khan – Jacob Edwin – Tariq Mughal
Music: Shahbaz Mustafa
Sound Effects: Salman Khan
Motion Graphics Team: Aamir Shah – Sohail Noorani – Asad Raza Jaffery – Asad Usmani
Lighting: Tariq Mughal
Rendering: Tariq Mughal – Jacob Edwin
Editing: Mohammed Bilal
Producer: Aamir Shah
Logo Design of SOM:
Finally finalized the logo design and its 3D animation and texture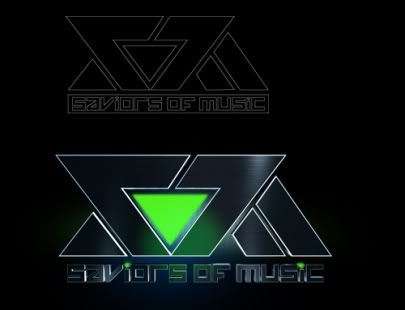 Design by: Aamir Shah with help from Kashif Muzaffar Zadi
3D Animation by: Kashif Khan and help from Tariq Mughal
Compositing by: Aamir Shah
Sound Design by: Salman Khan
Video Promo of SOM:

Video Promo of SOM – Trailer 1