KARACHI: Everyone was aware that Noori would be coming to Karachi to perform on May 16 along with Karavan and EP (Entity Paradigm). However, the announcement about their May 6 gig at the Pakistan American Cultural Centre (PACC) auditorium left fans wondering why the band was performing a gig ten days before.
The fans got their answer when they saw Noori back with the original Suno Kae Mae Hoon Jawan four men line-up instead of two brothers (Ali Hamza and Ali Noor) along with session players. As the band started to play, a one liner from Ali Noor defined the importance of this reunion gig to the band: "I am way too emotional to say anything else, let's rock it like the good old days!"
The band is back with Ali Noor on vocals and lead guitar, Ali Hamza on vocals and rhythm guitar , Louis J Pinto (Gumby) on the drums and the Ali Noor's childhood friend Muhammad Ali Jafri on the bass guitar.
Noori is considered to be the pioneer of the new wave of pop music that was triggered by the formation of Indus Music in the early 2000. There track "Manwa Re" was a smash hit all across Pakistan and even in India and right after that in 2003 the band released its first ever album Suno Kay Mae Hoon Jawaan.
The type of music they produced, and moreover, the kind of lyrics they wrote appealed directly to the youth and songs like "Dil Ki Qasam", "Gana Number One" and "Bol" to name a few, had become anthems for the entertainment starved youngsters of Pakistan.
If there was any band that was expected to get even close to a Junoon-like following, it had to be Noori but unfortunately the band broke up just after setting the right groove in late 2004 as Gumby and Jafri went their separate ways.
"We have grown up now, we have our own kids and now we realise how important we are for each other," Ali Noor told The Express Tribune.
"A gig cannot get better than our own band reuniting and we just realised that the best music we created was with the band as a whole," Ali Hamza told The Express Tribune. "It's big a day for Noori and we are looking forward to a lot of concerts and albums."
Jafri said he hadn't had as much fun in a long time and that this was one of the most memorable days of his life. "I can't explain my feelings," he said. "It feels so good to be back together and we will not disappoint our fans."
The Noori reunion is opening a vibrant chapter in the history of Pakistani music and with Gumby back it seems that their songs will have that fire power back in them. Years back they were a bunch of clean shaven youngsters gifting Volkswagens Foxys to university students and selling "Hole wali golis" but today they have their own kids and have reunited and have definitely matured as musicians.
The band left a message for fans on their Facebook page, it can be seen here.
A come back teaser by the band (Watch Online) :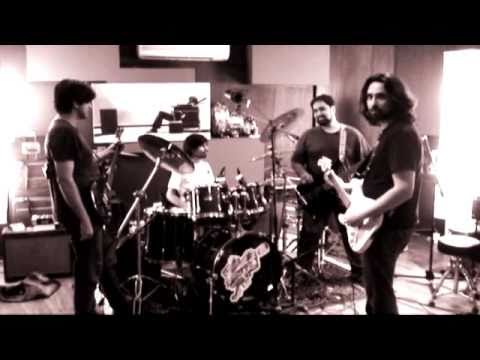 Source: Express Tribune