The carnage in Mumbai resulted in major melodrama across the border that, if truth be told, reminded one of a bad Bollywood film (by munib kamal)
Mutual fascination society
The attack on Mumbai hit many Pakistanis harder than 9/11. The carnage lasted a lot longer for one, and on the other hand the fact remains that Bollywood and Mumbai are closer, to both our homes and hearts, than Hollywood or New York will ever be.


In Pakistan, we are all to familiar with Bombay, even if we have never travelled there. We've visited it via Bollywood. We've seen the city on our TV screens, for years on pirated DVDs, and recently in our cinemas where Indian films at long last are coming legally. We know Mumbai as home to superstars we love as much as Indians do. From Dilip Kumar and Madhubala to Shahrukh Khan and Kajol, we have avidly followed their films. One can safely say that Pakistanis are the most rapt audience Bollywood will find anywhere. If Madhuri and Kajol have been my favourite Indian actresses, my grandmothers loved Nargis and Meena Kumari and my mother was a huge fan of Sharmila Tagore.
Even as India and Pakistan have often stood daggers drawn, glowering at each other across the Line of Control in times of trouble, Bollywood carried on its cultural invasion of this land of the pure, creeping in through the (made in Pakistan) Trojan horse of piracy. Since then, things have gotten better and the beginning of the 21st century has seen a cautious corridor of communication open up between us two historically warring neighbours. Aamir Khan has been here to raise funds for Imran Khan's hospital. Mahesh and Pooja Bhatt have come to Karafilm and taken Meera and Atif Aslam back to India with them. Arjun Rampal, Shilpa Shetty and Urmila have been to the Carnival De Couture while Faiza Samee has built up a loyal clientele across the border. We have been delighted to host Indians and they have been thrilled to be here and vice versa. India and Pakistan have a mutual fascination that has just barely begun playing out. Or should one use the past tense here? 'Had…"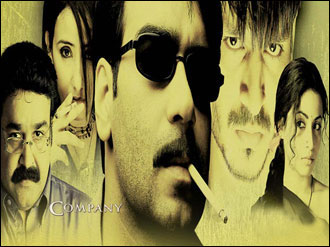 Relationship ruptured: The blame game begins
Seeing the terrorism in Mumbai unfold was like watching an action packed thriller come to gruesome real life. That it ran for well over three days compounded the affect of the attack. As we watched Mumbai caught up in the wave of terror unleashed by urbane young men with back packs, we couldn't help but draw parallels between what happened in Mumbai and the umpteen Bollywood films on terrorism that have come out in recent years. The song 'Zara hat ke, zara bach ke, yeh hai Bombay meri jaan' played in many a Pakistani head.
The attackers all seemed to be in their 20s, dressed like city boys in polo shirts, cargo pants and khakis. They were definitely 'metrosexuals' in urban terminology. One even wore a t-shirt that with Versace emblazoned on it.
"Thank God it doesn't say 'Karachi'," quipped a friend after the attack while we watched the reruns of the CCTV clips of the rampage interspersed with Indians hurling accusations at Pakistan.
The boys took over the city with a fury never seen before. They opened indiscriminate fire at a train station, held and killed hostages in Mumbai's landmark hotels, targeted a Jewish centre, flung grenades into crowds and fired when they exploded. It was guerilla warfare within a major city conducted by very young men who were shockingly well-trained killers. They looked nothing like the bearded, war-hardened Al-Qaeda operatives caught in Pakistan or Afghanistan. They sported the look of boys one finds in the more upscale areas of Asia's urban cities. They could have been from Pakistan. The fairer ones could have been from Kashmir on either side of the border or even from Chechnya. Or they could have been from India itself. If one were to draw a parallel with Bollywood, they remarkably resembled the characters of Rang De Basanti, a film that in retrospect seems to foretell how a group of armed young men could take an institution hostage and employ the media the situation generated to send a message out to the world at large.
In Pakistan, we soon found ourselves under fire as 'the perpetrators of the Mumbai carnage'. That was a surreal experience – one that put every Pakistani's back up. It may not have been completely unwarranted (we do have militant Islamist organizations) but then again, so does India. Their flags fly over the slums of Mumbai that Simi Garewal in her now-famous faux pas mistook for the Pakistani flag… and so she recommended that Pakistan be carpet bombed on television! Of course, Indian media later rectified the error and she apologized. But since one's back was up, one couldn't help but observe that the Islamist flags flying over the slums of Mumbai speak volumes for the marginalization of Muslims in India. And one couldn't help but note that while Simi Garewal so freely made this faux pas, no Bollywood actor, Muslim or Hindu, refuted her. It is easy for Hindus to point fingers at Muslims in India, but it doesn't seem to work the other way.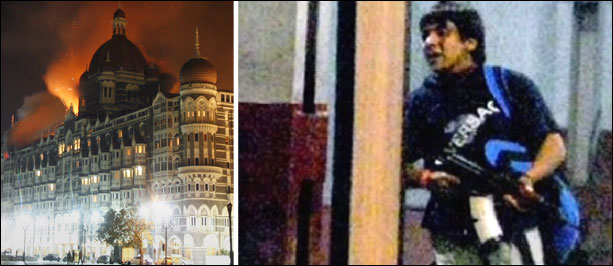 The plot thickens
India may have come a long way but is it a secular country yet, is what was debated across Pakistan as our eyeballs were glued to our television screens. And since Bollywood is the yardstick by which Pakistanis judge India, then we note that Yusuf Khan had to change his name to Dilip Kumar to be accepted as an Indian hero but the Khans that follow in his footsteps (Shahrukh, Aamir, Salman, Saif) can use their Muslim names today. One point to India. And then we read blogs by fundamentalist Hindus demanding the Khans go "back to Pakistan". Minus one for India. We see Abhijeet, who has always been anti-Pakistani reiterate the demand that our artists be banned from working there. Another minus one. And there is seasoned broadcast journalist Barkha Dutt spewing a 'Pakistan did it' diatribe without any proof. Another black mark against the world's biggest democracy.
We were infuriated by the immediate impulse of Indian media to put the blame on Pakistan on the very day the carnage began. They took it for granted that the team of terrorists that brought Mumbai to a grinding and bloody halt rowed there in a dinghy boat armed with enough ammunition and explosives to last for four days. "It's as implausible as the plot of a bad Indian film," scoffed a friend. "As if anyone could pull this off without help from people within Indian borders."
It was the same friend with whom one had laughed out loud at the shenanigans in Dostana just days earlier. As we watched dead terrorists pointed out as Pakistanis by Indian journalists, we agreed that they, in a momentary lapse of reason, seemed to think that no terror network exists on their soil.
Take a long hard look at yourself
The films of Bollywood tell a different story. The bhai log in India have been well-documented in the many Ram Gopal Verma and Mahesh Manjrekar films like Company, Sarkar and Vaastav. People are actively recruited from Mumbai's many slums to join the infamous underworld that is involved in drug trafficking, prostitution and terrorism. The recruits are both Hindu and Muslim. When the world doesn't open up to you, the underworld often does. It's a universal story. The bhai log of India, the hood in America, the gangs in London and the militants in Pakistan have that in common – they are marginalised people. And real depictions of their tragic descent into violence have been few and far between in India. It's better for the box office to glamourise the underworld via shoot-em ups with raunchy item numbers thrown in.
There have been few landmark Indian films that tackle the core causes of militancy in India. Gulzar's Maachis comes to mind, which was a superb comment on the roots of terrorism, set against the Sikh insurgency of the 1980s. Then there have been excellent films on the Naxalite movement like Govind Nihalani's Hazaar Chaurasi Ki Maa and more recently Sudhir Mishra's Hazaaron Khwahishein Aisi. These were art-house films that got critical acclaim, were seen by a few and went largely uncovered by the Indian press. If compared to the Abhishek-Aishwarya wedding, they hardly got covered at all. Glamour and stars are the staple diet across the border and this is what you need to make terrorism palatable there.
So you have Aditya Chopra's glossy Fanaa that gave the freedom movement in Kashmir a rather glamorous face via a love story between Aamir Khan and Kajol. The film ended on a clichéd patriotic note with Kajol (who plays a Kashmiri girl) killing Aamir (who plays a Kashmiri freedom fighter and so a terrorist according to the Indian state) when she discovers who he really is. Out of all the films mentioned on militant movements within India, Fanaa was the biggest hit, probably because it kept all the key ingredients of classic Bollywood (simple story, superstar cast, lilting music, colourful cinematography, sentiments of Indian nationalism) and used the issue of terrorism as a backdrop against which they could play out.
In Fanaa, Zooni's (Kajol) life in what we Pakistanis call Occupied Kashmir is restricted to a house where she lives with first her parents and then her father and son. There are no checks by the Indian authorities, none of them ever seem to have been either questioned or harassed by the army. Aditya Chopra creates Kashmir within an utopian bubble, all snowfall and clear blue skies with no sign of the All Parties Hurriyet Conference or the Jammu and Kashmir Liberation Front. There is no room for real life characters like Yasin Malik in mainstream Bollywood and neither is there any place for the more moderate views of Mirwaiz Omer Farooq. There is no room for the Naxalite movement in Bollywood either, nor is there room for the communalism that afflicts India. It may be explored in films like Parzania and Mr and Mrs Iyer but first the box office and then Indian media marginalise these efforts. However Shahrukh Khan developing six pack abs for Om Shanti Om is guaranteed to make front page headlines there.
"Let's play down our divisions and do the dandia"
No wonder the Indian press floundered so badly when faced with the mayhem in Mumbai. The urge in the biggest democracy in the world is to escape. Their flourishing film industry has taught them how to be masters at that. And unfortunately, it is still escapism that the bastions of Bollywood are advocating, even after the proverbial bubble has literally burst.
In an article titled 'No Shootout at Colaba please!' noted Indian film critic Subhash K Jha writes: "How many of the recent films on terrorism helped diffuse bombs? If the legacy of reform limps to a roadblock in our cinema then isn't it better to just make escapist entertainers rather than pretend cinema can change the world? But why should our entertainers go into a shell at a time when civilisation is wounded? Give us more of your skills with escapism. Please don't make movies about mayhem and terrorism. Let cinema be a vehicle for entertainment only. As a tool of social reform it has failed miserably."
At the same time, the Indian information ministry issues an advisory that apart from exhorting the media to not replay the gory scenes of the Mumbai carnage also includes the directive that "News coverage should project that India is a global power which has the full support of the international community."
The Indian press, Indian cinema and the Indian government are allies in creating the mirage of Shining India. And as much as one loves the escapist cinema produced on the other side of the border, one can't help but feel that it is this collective urge of India to escape from its own problems that led to the assault on Pakistan that came way before any concrete evidence had been found and carries on way after any concrete evidence has emerged. The only link in the long bloody chain of the Indian carnage was the one that the media called "the baby-faced terrorist" and who (conveniently enough) turned out to be 'Pakistani'.
The villain of the piece
He prowled the train station in Mumbai in grey cargo pants and a black t-shirt, a massive backpack and a rifle at the ready. The Indian media couldn't decide on his name for days. Muhammad Amin Kasab, Azam Amir Kasav and Azam Amir Kasab were all names attributed to him in various new reports on channels and in print. The accounts of his story also varied, some made him out to be a boy from a middle class family, others said that he was recruited by militant Islamists while working as a petty criminal in Lahore. Yet another said that his father had made him join a militant organization for a fee to feed the family.
Indian media reported all this and more, hoping to outdo each other with exclusives. There were obviously a lot of Indian police and intelligence personnel giving away radically diverse 'facts' as unnamed sources, probably for a fee. Media is big business in India and the terrorism in Mumbai was definitely the event of year. With so many talking heads striving to make their mark, to break some news, they got the story so horribly jumbled that one can't separate fact from fiction anymore. Well that's understandable, Bollywood barely manages to put a reality check on their storylines. It's only natural for the Bollywood–obsessed Indian media to follow suit.
At the time of this going to press one is waiting for the young terrorist's story to get even more confusing. The Indians have decided to subject him to Narco analysis, a dubious sounding process where he will be administered a drug they call the 'truth serum' that will make him cast aside his inhibitions and come out with the 'truth'. This process is discredited in countries like the US and UK because the drugs used can make the subject hallucinate. Yet this process is what the Indians proclaim will make him 'sing like a canary'.
We can safely bet that once again all fingers across the border will point right at us. India is as predictable as its cinema.